Hailong Fat Shark 48v 13Ah Battery Pack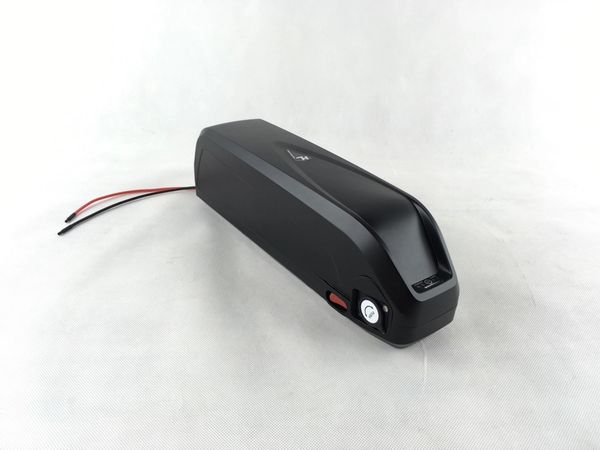 Hailong Fat Shark 48v 13Ah Battery Pack
1. With USB port can charge Cell Phone and Speaker
2. New slim shark style Case Battery with power button
3.  Convenient Charge Port support 4A faster charge
4.  Waterproof and Solid plastic Case
5.  Lighted battery LED power Indicator
6.  Lock with Keys securely locks the mount on bike frame 
Specs:
Nominal Voltage: 48V

Nominal Capacity: 13Ah

Composed Type: 5 Paralles 13 Series  5P13S

Cells: 3.7V 2600mah AODA

Battery Material: 18650 Li(NiCoMn)O2

Max Constant Discharge Current : 30A

Available Motor Power : 48V 350W 550W 750W 1000W

Charger: 54.6V 2A

Peak Current: 80A

Charge Cut-off Voltage: 54.6V

Discharge Cut-off Voltage: 39V

Cycle life: ≥ 85% capacity after 800 cycles.

Discharge Temperature: -20 to 65°C

Charge Temperature: 0 to 45°C


We also offer customize battery packs according to your dimensions and specs. Please contact us here and let us know what you need.
*disclaimer we are not responsible for any accidents, fire outbreak, explosions or any kind of damage or injury due to the use of our batteries and products. Please take all necessary precaution with the use of our products. Use at your own risk.
Reviews