48 - 60v 750w Bafang geared rear hub motor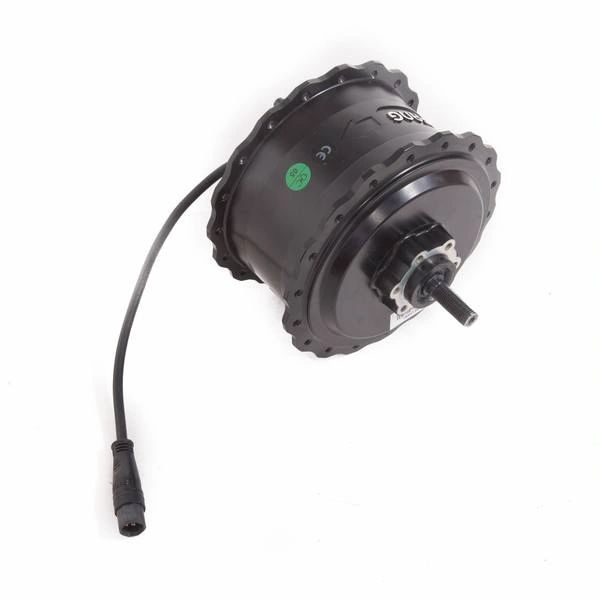 48 - 60v 750w Bafang geared rear hub motor
*In stock ready to ship*
The Bafang rear-drive geared hub motor, is compatible with disc brake, has a rated power of 750W +. A reduction ratio of 1: 5 and a maximum torque of 80 N.m, providing ideal power for e-bikes! Powerful and efficient, this motor comes with a freewheel 7 speed multi gear Shimano MF-TZ21 14-28T. The motor is swap-able to the Sondors 350w & 500w Bafang hub motor case and requires no re-lacing of the wheel. You will need our 35a KT controllers to run with this motor for the Sondors ebike. For the Rad ebikes or any ebikes with the compatible 3pin motor plug you can still use the stock controller/LCD. This "true" 750w motor is more powerful and robust than the 350 & 500w Bafang motor and it's the easiest and best way to replace them. Greatly enhances your riding performance giving you more torque and acceleration to climb the hills you were never able to before! 
Here's a video on how to do an inner-core motor swap.
Video on how to do the inner-core swap

*disclaimer we are not responsible for any accidents, fire outbreak, explosions or any kind of damage or injury due to the use of our batteries and products. Please take all necessary precaution with the use of our products. Use at your own risk.
Due to the modification being done to this motor, once you open and swap the inner-core to another motor all warranties are voided. 
For return and warranties the motor must not been tampered or open, please check motor prior to installing it for a return or refund. We will NOT accept returns or warranties if motor have already been tampered.
Reviews