Shimano M355 Hydraulic Brakes Front & Rear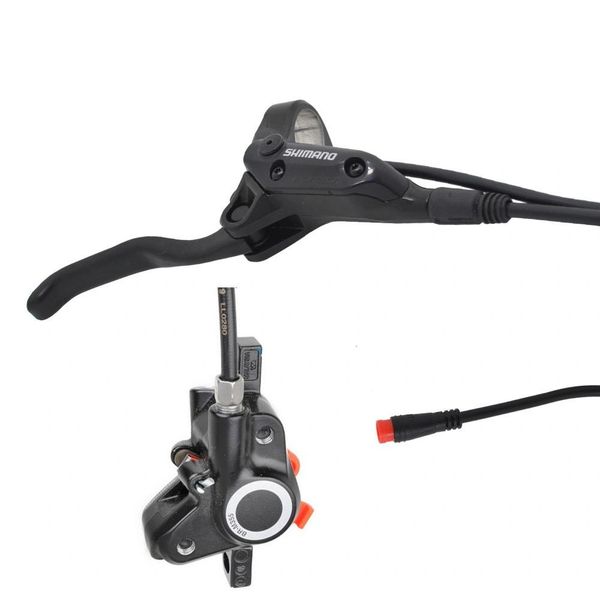 Shimano M355 Hydraulic Brakes Front & Rear
Shimano M355 Hydraulic Brakes for Sondors 26in fat tire ebikes and can also be use with other ebikes. Has motor cut off wire switch that plugs straight into your controller. To install, simply remove your existing calipers and levers, replace it with our Shimano hydraulic brakes and you're done! Get the stopping power you need with very little effort!
Features:
- Front and rear brakes 
- Pre loaded with brake fluid
- Brake lines are same length as Sondors stock brakes
- Will accommodate a 5 inch high rise handlebar
- Plug and play 
Delivery time 7-9 business day within USA
*disclaimer we are not responsible for any accidents, fire outbreak, explosions or any kind of damage or injury due to the use of our batteries and products. Please take all necessary precaution with the use of our products. Use at your own risk.

Reviews