35amp 36-52v KT Controller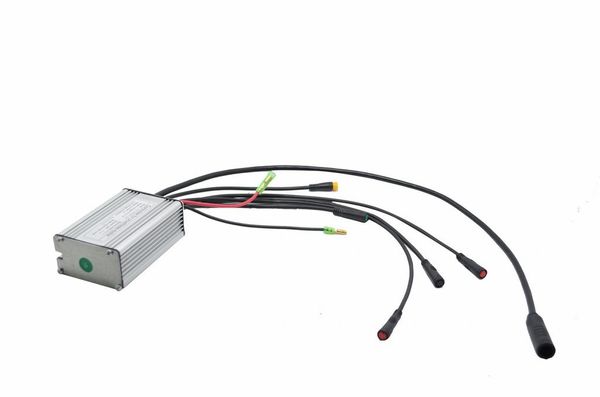 35amp 36-52v KT Controller
Our most powerful 35a KT controller with HIGO connectors is plug and play to the Sondors e-bike. The motor plug will fit our 750w Bafang rear hub motor and 1500w direct drive kit. All of our 35a controllers will have a male XT90 discharge connector for our L series battery plug. This controller will give you more power, acceleration and torque to climb hills over the stock controller.
*Please note you must run this KT controller with our KT LCD display.
The wires on the controller are as follow:
2 red 2pin female for brakes
1 red 2pin male for lights or accessories
1 green 5pin female for LCD
1 black 6pin female for our 6pin thumb throttle
1 yellow 3pin male for PAS sensor
1 motor plug 3pin female
1 XT90 male for battery
Please contact us within 7 days after arrival for any defects or damages.
*disclaimer we are not responsible for any accidents, fire outbreak, explosions or any kind of damage or injury due to the use of our batteries and products. Please take all necessary precaution with the use of our products. Use at your own risk. For return and warranties please see https://electrobikeworld.com/p/return-policy

Reviews