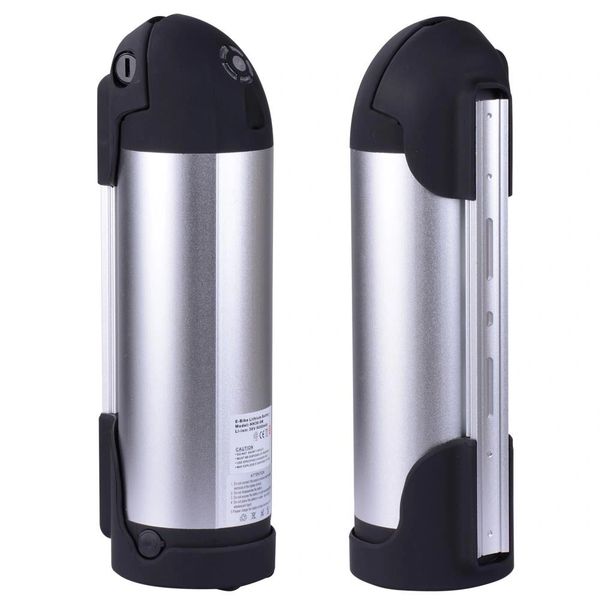 36v 10Ah Bottle Battery
High power 36v 10Ah bottle battery is light weight and compact that can be installed on the down tube or rear rack. As always our batteries will include a charger, 1 year warranty and free shipping to the lower 48 states. Package includes:
- 36v 10Ah bottle battery with AODA cells
- Base mount with 2 keys
- 2amp battery charger
- 1 year warranty
We also offer customize battery packs according to your dimensions and specs. Please contact us here and let us know what you need.

*disclaimer we are not responsible for any accidents, fire outbreak, explosions or any kind of damage or injury due to the use of our batteries and products. Please take all necessary precaution with the use of our products. Use at your own risk. For return and warranties please see https://electrobikeworld.com/p/return-policy

Reviews