48v 15Ah Rear Rack Battery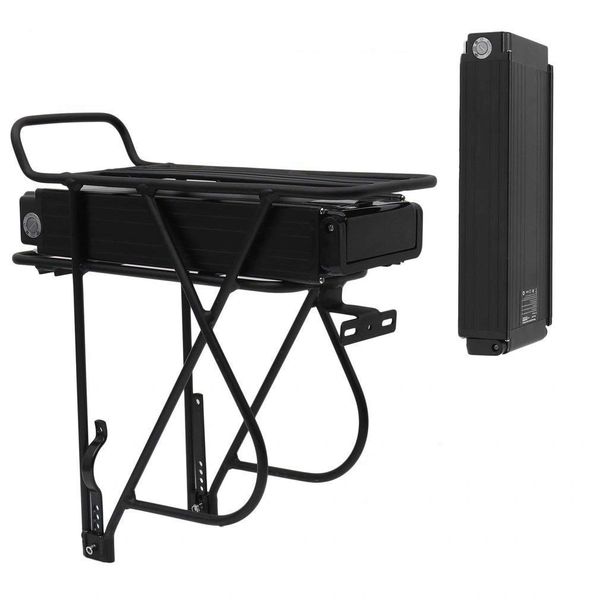 48v 15Ah Rear Rack Battery
Looking to convert your bicycle into an ebike? Introducing our new addition the 48v 15Ah lithium battery pack that slides and fits inside the included rear rack! This rear rack will mount on any bike that has mounting holes for a rear rack. Easy mounting and conversion to build your dream ebike. This package includes:
-48v 15Ah lithium battery pack
-2 keys
-2amp charger
-Rear rack with mounting hardwares
-1 year warranty on battery
-Free shipping within the USA
 We also do customize lithium battery packs according to your dimensions and specs. Contact us here, let us know what you need and we can make it happen. Contact us here
*disclaimer we are not responsible for any accidents, fire outbreak, explosions or any kind of injury and damage to you, your bikes and property due to the use of our batteries and products. Please take all necessary precaution with the use of our products.
Reviews