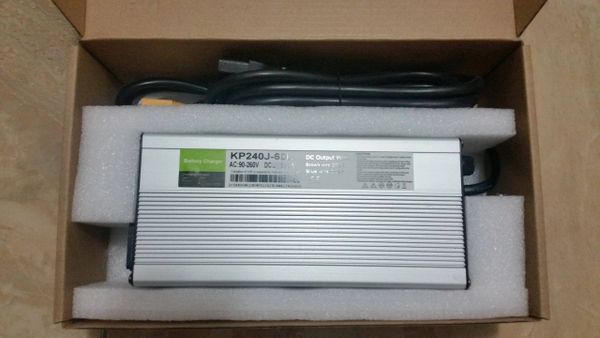 60v 5amp Battery Charger
This is our new and improve 60v 5amp lithium ion battery charger. Will charge your battery twice as fast compare to the standard 2amp charger. This charger is equipped with a aluminum case with a built in cooling fan. Max output is 67v. This charger is also compatible for the USA & EU with a toggle switch between 115v to 230v. Please note this item will be shipped from our overseas warehouse and will take 7-9 days for delivery. The package will include:
- 60v 5amp battery charger
- Outlet cord
- Anderson Powerpole connector
- Extra fuse
*disclaimer we are not responsible for any accidents, fire outbreak, explosions or any kind of damage or injury due to the use of our batteries and products. Please take all necessary precaution with the use of our products. Use at your own risk.

Reviews