Cemoto Folding Bike 36v 10.5Ah battery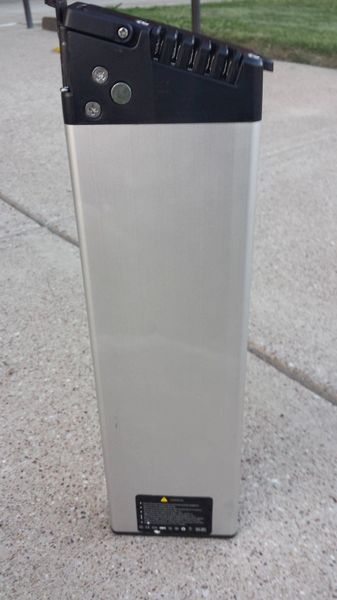 Cemoto Folding Bike 36v 10.5Ah battery
Replacement for Cemoto folding bike 36v 10.5Ah lithium battery pack. Upgrade your Cemoto folding bike with our powerful 36v 10.5Ah battery that will take you further than you've ever been on your ebike! 
-Package comes with a 36v 10.5Ah battery and charger
 We also do customize battery packs according to your dimensions and specs. All of our batteries will include genuine Panasonic cells, a 4amp high quality battery charger, 1 year warranty and free shipping to lower 48 states.
*disclaimer we are not responsible for any accidents, fire outbreak, explosions or any kind of injury and damage to your bikes due to the use of our batteries and products. Please take all necessary precaution with the use of our products.
Reviews