Hailong Fat Shark 52v 17.5Ah Battery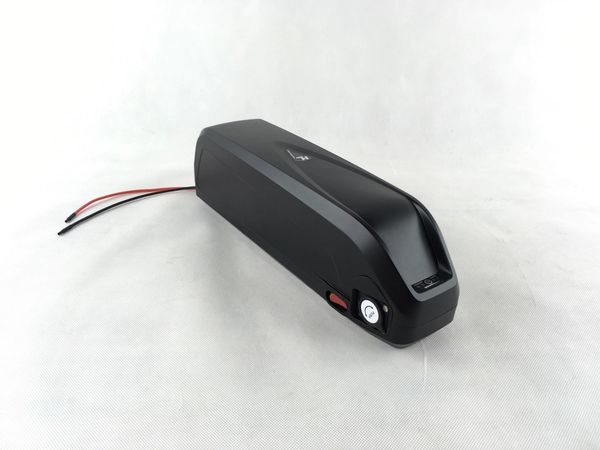 Hailong Fat Shark 52v 17.5Ah Battery
Introducing our newest Shark pack, the Hailong Fat Shark 52v 17.5Ah! This battery pack has the powerful genuine Sanyo GA cells 14S 5P configuration = 840 watt hours that will deliver an incredible amount of power and range you've been dreaming about! Equipped with a 30a BMS inside with 60a max burst. The well protected hard case has a USB port to power your lights, charge your phone/tablets, gps or any 5v devices you might want to run. This battery pack makes it ideal for camping trips to be used as a power/charging station. This is our introductory price and will not last long so hurry and get yours today! 
This Hailong Fat Shark battery pack will include:
1. 52v 17.5Ah genuine Sanyo high power long range cell battery pack and mounting bracket with 2 keys
2. 52v high quality charger, XLR charging plug  (58v fully charge)
3. 1 year warranty (on non physical damage battery only)
4. Free shipping to the lower 48 states (international shipping available)
We also do customize battery packs according to your dimensions and specs. All of our batteries will include genuine Panasonic, Samsung or Sanyo cells, a 2amp high quality battery charger, 1 year warranty and free shipping to lower 48 states. Please contact us here, let us know what you need and we can make it happen. http://electrobikeworld.com/contact
*disclaimer we are not responsible for any accidents, fire outbreak, explosions or any kind of damage or injury due to the use of our batteries and products. Please take all necessary precaution with the use of our products. Use at your own risk.

Reviews