L Bracket for L3, L48, LX52, L60 & LT48 batteries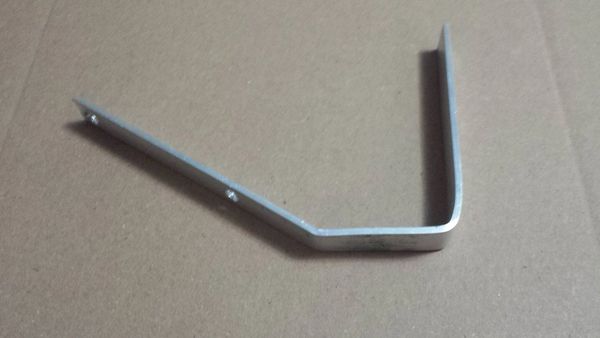 L Bracket for L3, L48, LX52, L60 & LT48 batteries
The L Bracket is made of aluminum that fits inside the Sondors battery box by using the 2 existing threaded holes to secure. This bracket will securely hold the L3, L48, LX52, L60 & LT48 batteries for the fat tires only. *Note these are all handmade not machined. Only available in the USA.
- 1 L bracket (aluminum) 
- hardware to mount bracket, 3rd screw is for replacement of upper left original screw to prevent damage of battery.
- free shipping
*disclaimer we are not responsible for any accidents, fire outbreak, explosions or any kind of damage or injury due to the use of our batteries and products. Please take all necessary precaution with the use of our products. Use at your own risk. For return and warranties please see https://electrobikeworld.com/p/return-policy
Reviews