L3 52v 20.3Ah Triangle Battery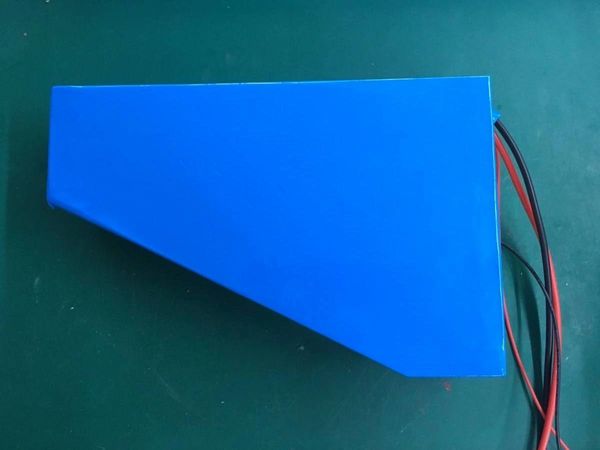 L3 52v 20.3Ah Triangle Battery
Introducing our most popular lithium ion battery pack, the L3 52v 20.3Ah Samsung triangle battery that fits inside the Sondors fat tire bike along with the controller. It will also work great for any DIY ebike builders. This 52v battery has a total of 1055 watt hours and is capable of making your bike go up to 28-30mph using throttle only! With the huge 20.3Ah capacity you can now venture farther and go up to 50 miles on throttle only mode and 75-80 miles using PAS (range is subject to weight, terrain and wind). No more range anxiety and you can now climb those steep hills with ease. Order yours today and take your bike to a whole new level of excitement and performance!
We recommend using this battery with at least our 25 amp controller. This battery package will have everything you need and ready to go:
1 L3 52v 20.3Ah battery with the powerful high quality genuine Samsung 29E cells, 14s7p /w 98 cells  




4 amp aluminum case battery charger with cooling fan




XT90-S anti spark discharge female connector pre-installed, XT90-S male connector with pigtails 




1 year warranty 

(on non physical damage battery only)


Free shipping to the lower 48 states (international shipping is available)
Get your L3 battery while supply last and turn your ebike into a dream machine! 
*This battery is made to order and will take approximately 9-10 days delivered to your door. 
We do customize battery packs according to your dimensions and specs. All of our batteries will include genuine Samsung cells, a high quality battery charger, 1 year warranty and free shipping to lower 48 states.
Please contact us here and let us know what you need

*disclaimer we are not responsible for any accidents, fire outbreak, explosions or any kind of damage or injury due to the use of our batteries and products. Please take all necessary precaution with the use of our products. Use at your own risk.

Reviews