LB48 - Bottle Battery 48v 10.5Ah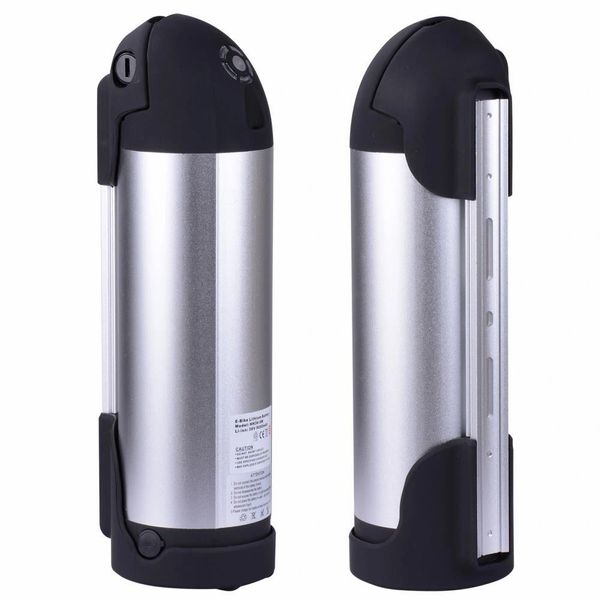 LB48 - Bottle Battery 48v 10.5Ah
48v 10.5Ah bottle battery that is plug and play to the Sondors ebike or any ebike that uses a 31.5cm length bottle battery. This battery will give you more power, torque and speed up to 27mph and up to 50 mile distance range using PAS (subject to rider's weight and terrain). This battery is ideal for anyone looking to go faster, more torque for climbing hills or just need the long distance range to commute with an increase of 50% more than the stock battery. Use this battery and the stock battery to venture out and explore places you've been dreaming about. We recommend using this battery with at least a 25amp controller. It is equipped with the powerful Samsung 35E cells. This package has everything you'll need to take your bike to the next performance level:
Genuine Samsung 35E high power long range cells bottle battery
54v battery charger (5.5mm DC power barrel jack)
Cradle with 2 keys, male/female XT90-S connectors with pigtails
This bottle battery is plug and play to the Sondors bike with the bottle battery
1 year warranty (on non physical damage battery only)
Free shipping to the 48 lower states (international shipping is available)
This battery is made to order and will take approximately 10-12 days to deliver.
We also offer customize battery packs according to your specs and dimensions. Please contact us here and let us know what you need. 
Contact
*disclaimer we are not responsible for any accidents, fire outbreak, explosions or any kind of damage or injury due to the use of our batteries and products. Please take all necessary precaution with the use of our products. Use at your own risk. For return and warranties please see https://electrobikeworld.com/p/return-policy
Reviews