LT48 48v 14Ah Lithium ion Battery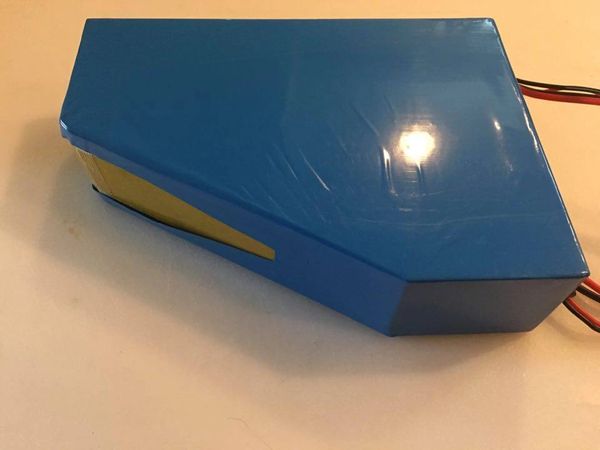 LT48 48v 14Ah Lithium ion Battery
The LT48 is a 48v 14Ah that fits inside the Sondors Thin & Fattie box with no modification required. Can be used with stock or 20a/25a controller and is capable of reaching speeds up to 28 mph and 65 miles with PAS on the Thin. It's equipped with the powerful Samsung cells that provide tons of power to maximize performance. It's lightweight, compact and goes great with any DIY ebike kits. Get yours today and turn your bike into a completely new ride! Package has everything you'll need ready to go including:
- 48v 14Ah Samsung high power long range cell battery pack
- 4amp aluminum case with cooling fan battery charger
- XT90-S anti sparks discharge connector pre-installed, male XT90-S with pigtails
- 1 year warranty (on non physical damage battery only)
- Free shipping to the lower 48 states (international shipping is available) 
*This battery is made to order and will take approximately 10-12 days delivered to your door. 
We also offer customize battery packs according to your dimensions and specs. Please contact us here and let us know what you need.
*disclaimer we are not responsible for any accidents, fire outbreak, explosions or any kind of damage or injury due to the use of our batteries and products. Please take all necessary precaution with the use of our products. Use at your own risk.
Reviews