Newport & Malibu Beach Cruiser 24v Lithium Battery Replacement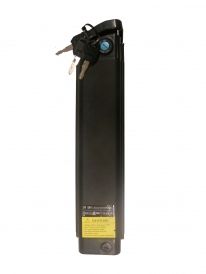 Newport & Malibu Beach Cruiser 24v Lithium Battery Replacement
Replacement complete LiFePo4 24 Volt Lithium Battery Pack for the X-Treme™ Newport & Malibu Lithium Powered Beach Cruiser Bicycles. 
Purchase this pack as a spare battery pack to use while your original battery is charging. 
Available in Silver only.

If you need any other parts, please contact us and we will provide that parts for you. 
*disclaimer we are not responsible for any accidents, fire outbreak, explosions or any kind of damage or injury due to the use of our batteries and products. Please take all necessary precaution with the use of our products. Use at your own risk. For return and warranties please see https://electrobikeworld.com/p/return-policy
Reviews