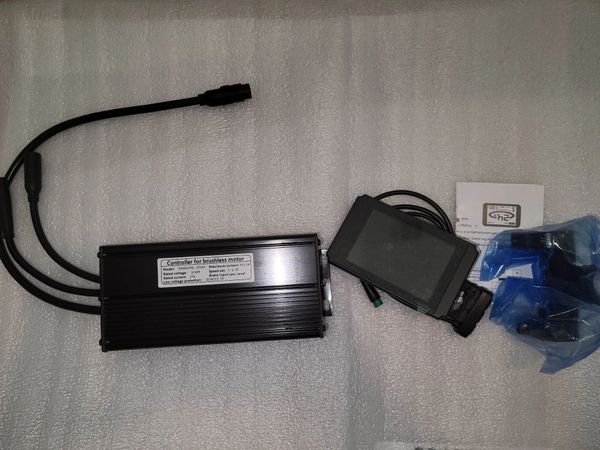 Rad Power 6+ Upgrade Kit
*This combo kit is currently in stock ready to ship* 
Introducing our newest upgrades for the Rad 5+ & 6+ models. The KT controller is equipped with 35a to give you more power, faster acceleration and a load of torque to climb those steep hills. This kit will have the tail light feature so YES your tail light will work with this kit. The kit also comes with a color display with bright vivid colors, and super versatile, programable to suit your riding style. It also has a USB port in the back so you can charge your phone while riding or run headlights for night riding. 
*If you need a battery extension cable, it can be found here   https://electrobikeworld.com/products/rad-6-battery-extension-cable 
Installation instructions:
First remove the battery from bike, then remove the battery mounting base with the few screws, pull out the mounting base. Inside you will see 3 cables, pull the cables out and unplug them. Now plug in the new 35a controller into these 3 cables. You do not have to remove the old controller on the Step Thru. Put everything back together and mount the 35a controller on the seat tube down by the crank. Mount the color display on the handlebar and by the stem. Installation complete. 
To enable the pedal assist, please go to the setting mode and change the C1 to 3.
*disclaimer we are not responsible for any accidents, fire outbreak, explosions or any kind of damage or injury due to the use of our batteries and products. Please take all necessary precaution with the use of our products. Use at your own risk. For return and warranties please see https://electrobikeworld.com/p/return-policy
Reviews