Thumb Throttle Sondors 6 pin HIGO plug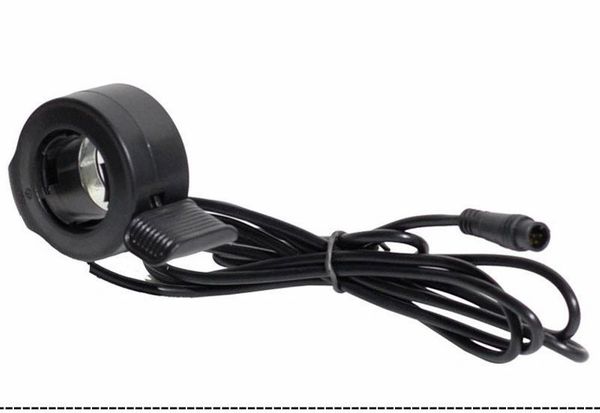 Thumb Throttle Sondors 6 pin HIGO plug
Thumb Throttle Sondors 6 pin HIGO plug will fit and work with any of our 25 and 35amp controllers. This thumb throttle will bypass the on/off switch and you can go straight to the LCD to power up your bike.
*As always, price includes free shipping on every items to the lower 48 states
*disclaimer we are not responsible for any accidents, fire outbreak, explosions or any kind of damage or injury due to the use of our batteries and products. Please take all necessary precaution with the use of our products. Use at your own risk.
Reviews